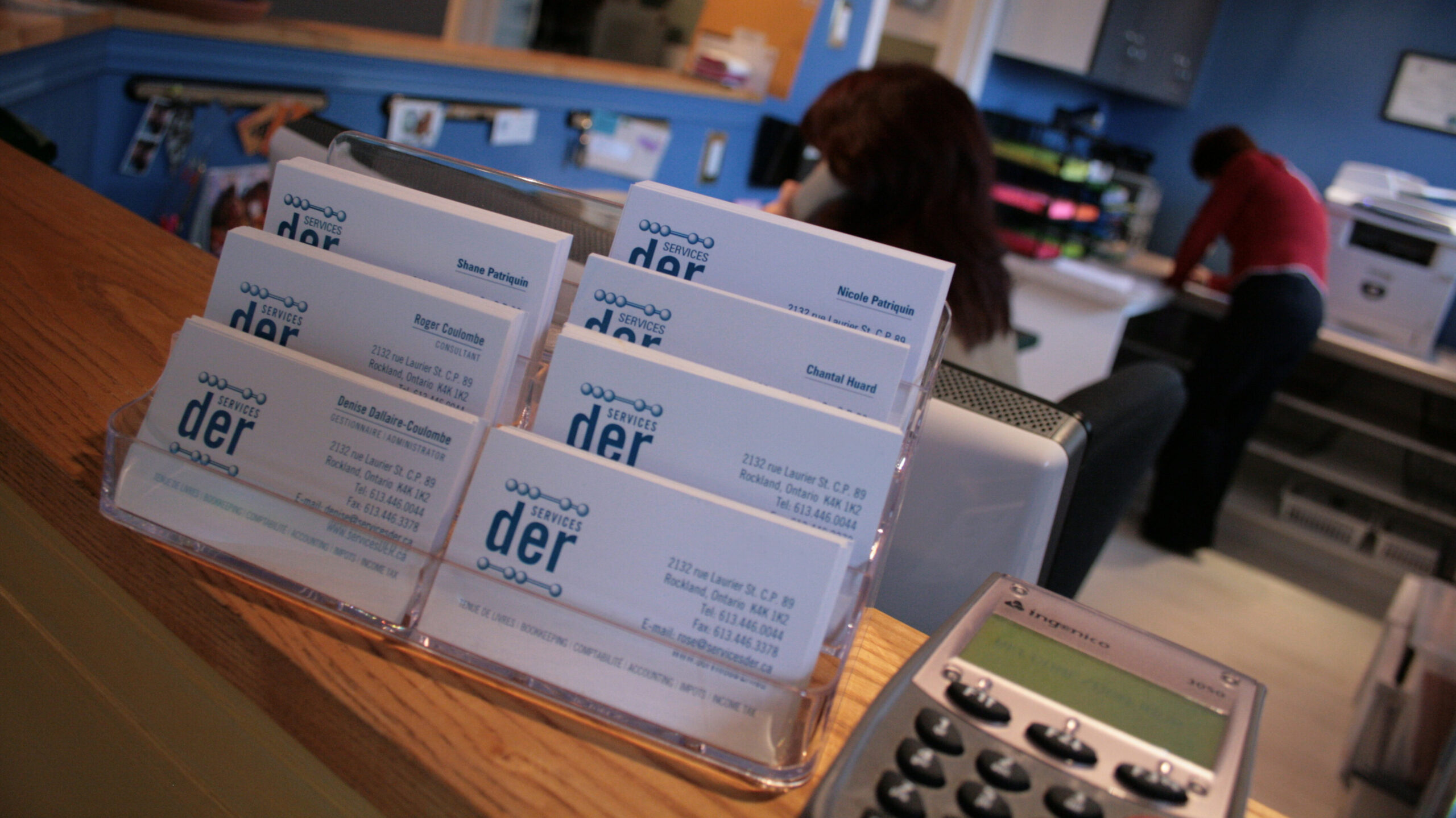 RESPECTING AND UNDERSTANDING CLIENT NEEDS. WE ACKNOWLEDGE THAT ENTREPRENEURS ARE AT THE HEART OF BUSINESS DEVELOPMENT, WHETHER SMALL, MEDIUM OR LARGE.
Accounting
Financial Statements, Cash Flow Reports, Monthly Financial Reports, Balance Sheets, Corporation Tax Reports, Budgeting, Forecasting.
Payroll Services
By cheque or Direct Deposit, Record of Employment for Terminated Employees, Payroll Deductions, Annual T4's and T4A summary, WSIB Remittances.
Small Business Development
Preparation or Update of Business Plan, Prepare a loan request, Business Projects, Cash Flow, Statements & Year Ends Reports.
Bookkeeping
Accounts Payable, Accounts Receivable, HST Remittances, Data Entry, Bank Reconciliations, Follow-ups with Canada Revenue.
Bookkeeping Training
Personalized Training on Simply Accounting (Sage 50), Personalized Training in Manual Bookkeeping.
Income Tax & GST/HST Audits
Personal, Corporation or Small Business Tax filing. Provide support and technical advice, Prepare audited material, Provide professional representation on your behalf.
Take one more step towards your goals, get a FREE introductory consultation!